I added big pockets with a slight gathering on the side. I think next time I need to add more gathering.
The fabric for the top is from JoAnn's and I lucked out... it was on sale (half off) and so I spent a total of $5. Not too shabby. The leggings are from Old Navy.
Okay, so I made a cowl neck for Lily Moon, Lala and next, Sophia. Stay tuned...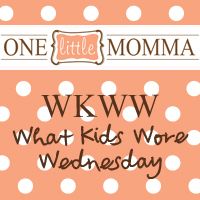 ***